Aputure started out in 2005 as a team of filmmakers who wanted to create professional grade equipment at an affordable price. Now many of their premium lights, such as the Light Storm series, can be found on professional film sets. Taking it back to the core, the new budget friendly COB lights are designed for creators with a smaller budget, without compromising quality. Looking specifically at the 200X, here is everything you should know about the king of budget LED lights.
UK PRICE:
Amaran 100D - £211
Amaran 200D - £307
Amaran 100X £263
Amaran 200X - £353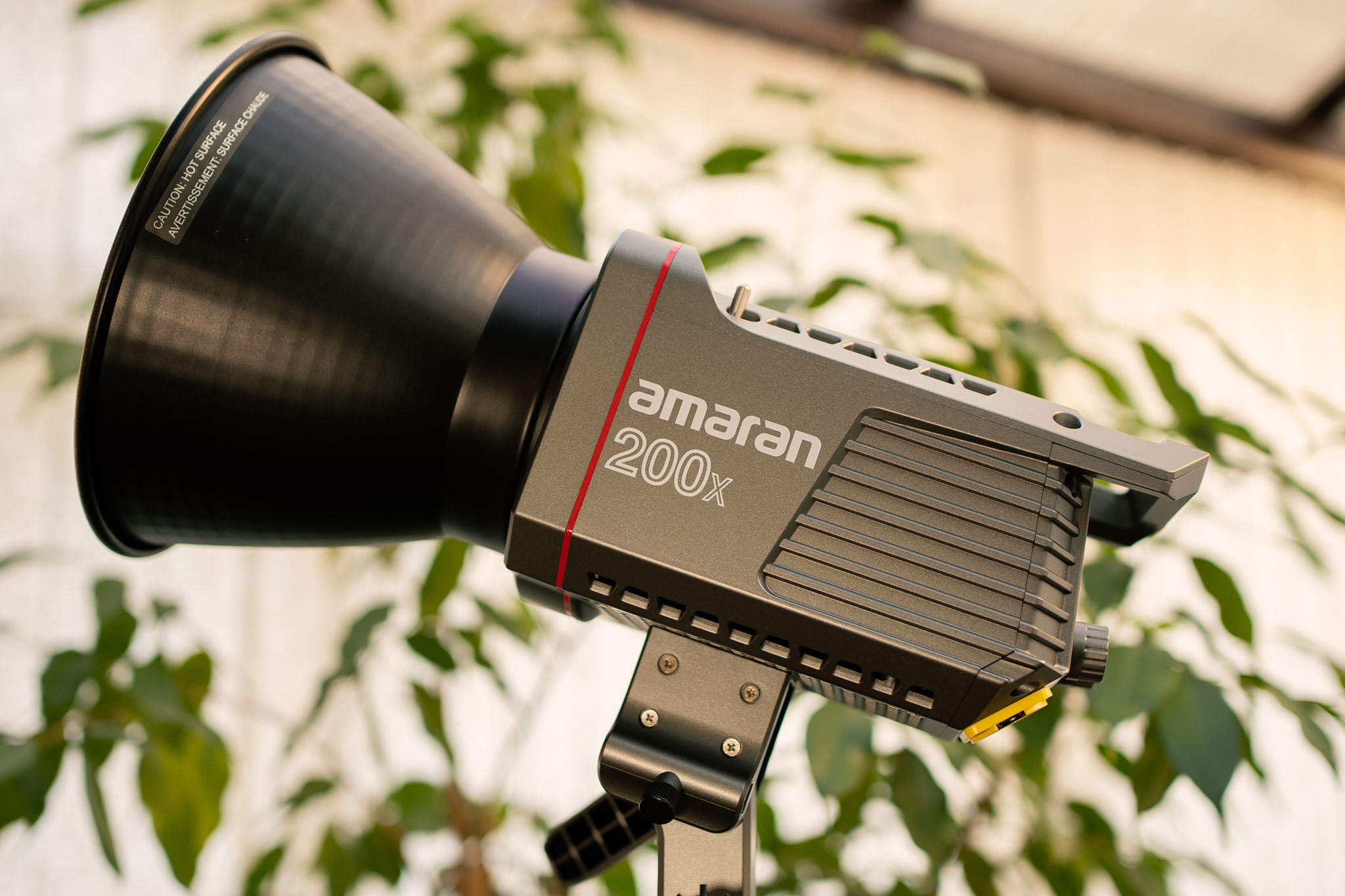 THE AMARAN 200X SPECS:
Up to 51,600 lux @ 1 meter with Hyper-Reflector
Adjustable CCT: 2700K~6500K
Universal Bowens Mount
Wide Variety of Accessories
Built-in Umbrella Holder
Sidus Link App Control
Compact Lamp Head with Built-in Controls
0-100% Brightness Control
9 Built-in Lighting FX
48V DC Power Input
AC & Battery Power Options
3m Long Power Supply Cable
No Dangling Power Bricks
COLOUR:
The Amaran 200X is a 200W point LED light. The X versions of this series are bi-colour and have an adjustable CCT ranging from 2700K to 6500K, whereas the 100D and 200D are daylight balanced only. Depending on your situation, it is worth knowing that a daylight-only fixture is nearly always brighter than a bi-colour fixture, so you will get a little bit more output from the 200D.
BUILD:
Unlike the Aputure Light Storm series, which are fully metal, the Amaran is made entirely out of a hard plastic, other than the metal mounting bracket. Although it still feels solid and is constructed very well, the Amaran series is not advisable if you plan to be moving around a lot with it. There is also no carry case included, which suggests that they aren't made to be moved around often, as well as a further cost cut. Compared to the Light Storm, it has a single mount yolk, whereas the Light Storm has a U bracket. Additionally, there is an umbrella mount with thumb screw to secure the umbrella.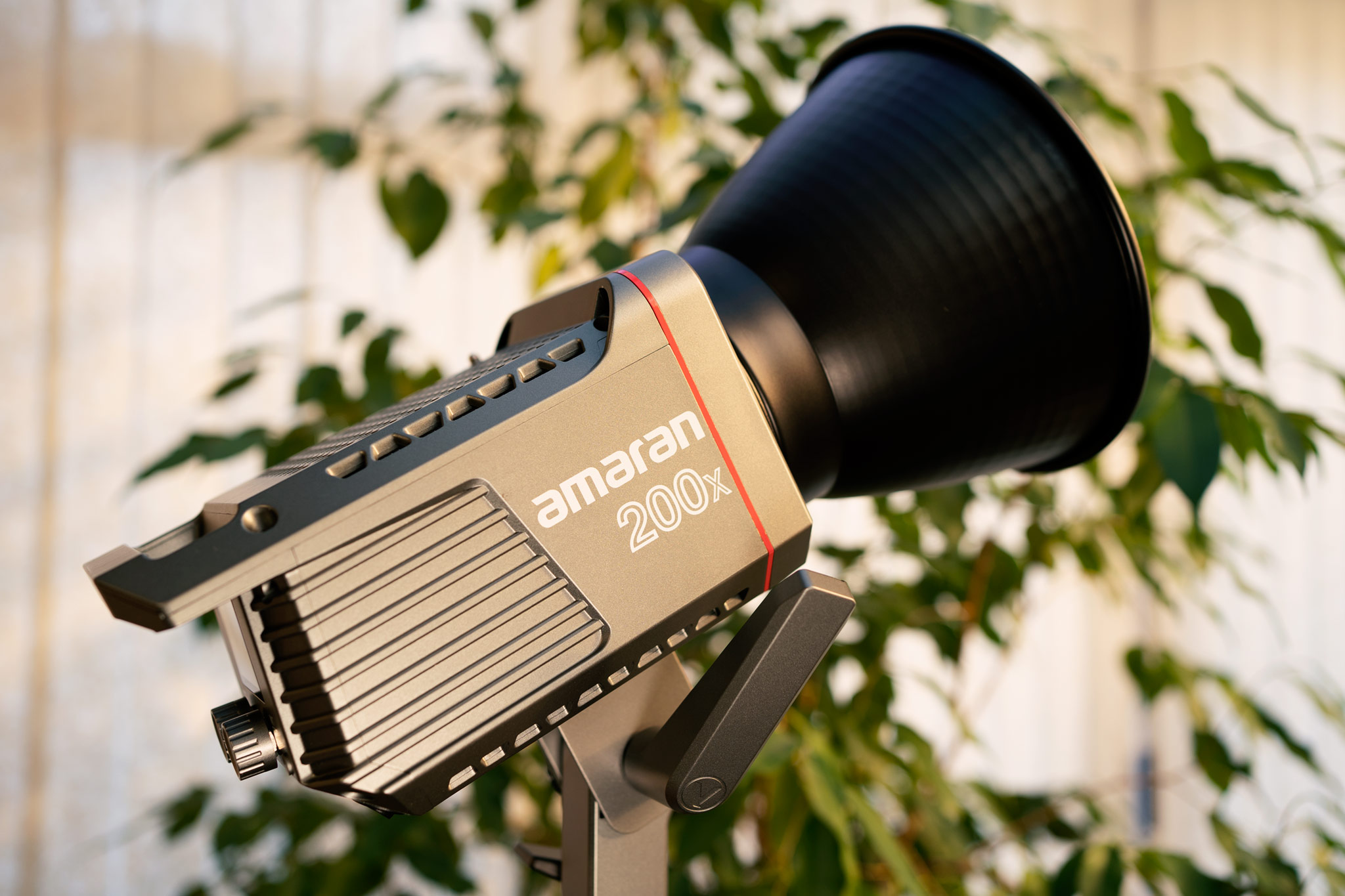 FAN NOISE:
Within the body of the light, there is a built-in cooling fan, which initially appeared to cause some users sound issues from the fan being too noisy. Nevertheless, Aputure soon addressed this issue by releasing a firmware update. The update introduces a constant fan speed option, allowing you to process fan noise out more easily. However, unless you need complete perfect audio, you will still be able to get clean audio with the 200X without any major issues. Although from my own experiences, I have not had any major noise pollution from the fan.
BOWENS MOUNT:
The Amaran series, including the 200X, all include a Bowens mount, allowing the use of any Bowens mount accessories. This includes the latest Aputure soft box, the Aputure Dome SE, which was designed to be used with the Amaran because of it being lightweight compared to the light dome II.
POWER:
One of the biggest cost cuts to the 200X and the Amaran series lights, is that within the box you only get a power brick with XLR connector and a 3m long power cable. There is no way of powering the 200X via battery, unless you purchase Aputure 2 bay v mount battery station, which is great that you still have this option.
On the back of the body is the power switch, an LCD display and two knobs for CCT and Intensity. You can also push the knobs to increase the intensity in 20% increments or quickly change colour temperature. Unlike the more premium Aputure lights, the 200X does not come with a remote, but not to worry because the Amaran lights are all compatible with the Sidus link app. Within the app you can control every function of the light and active the built-in lighting effects which include explosion, fire (X versions only), paparazzi, fireworks, faulty bulb, lightning, pulsing, strobe, and TV. Within the effects, you can adjust the colour temperature and intensity of them.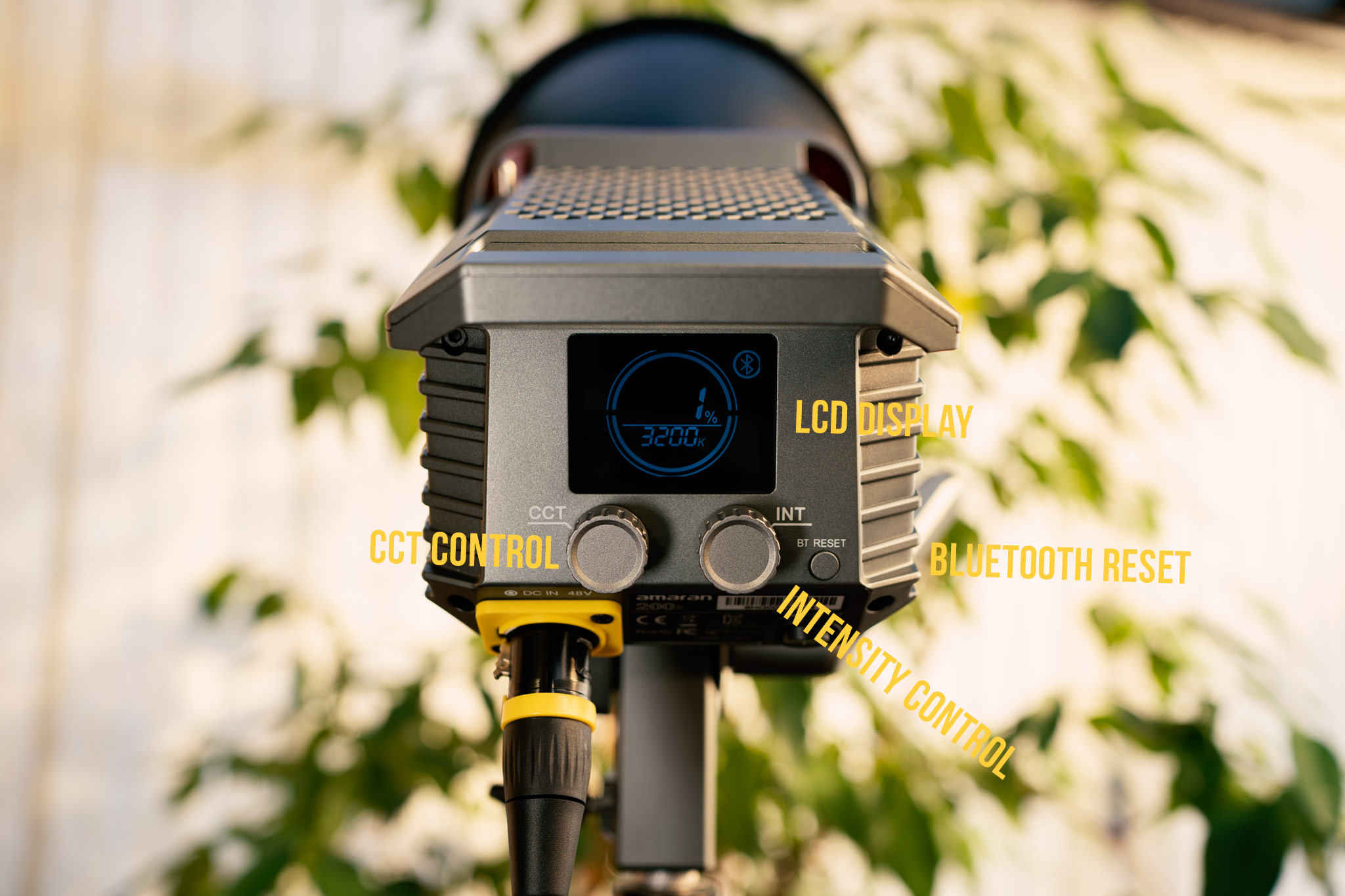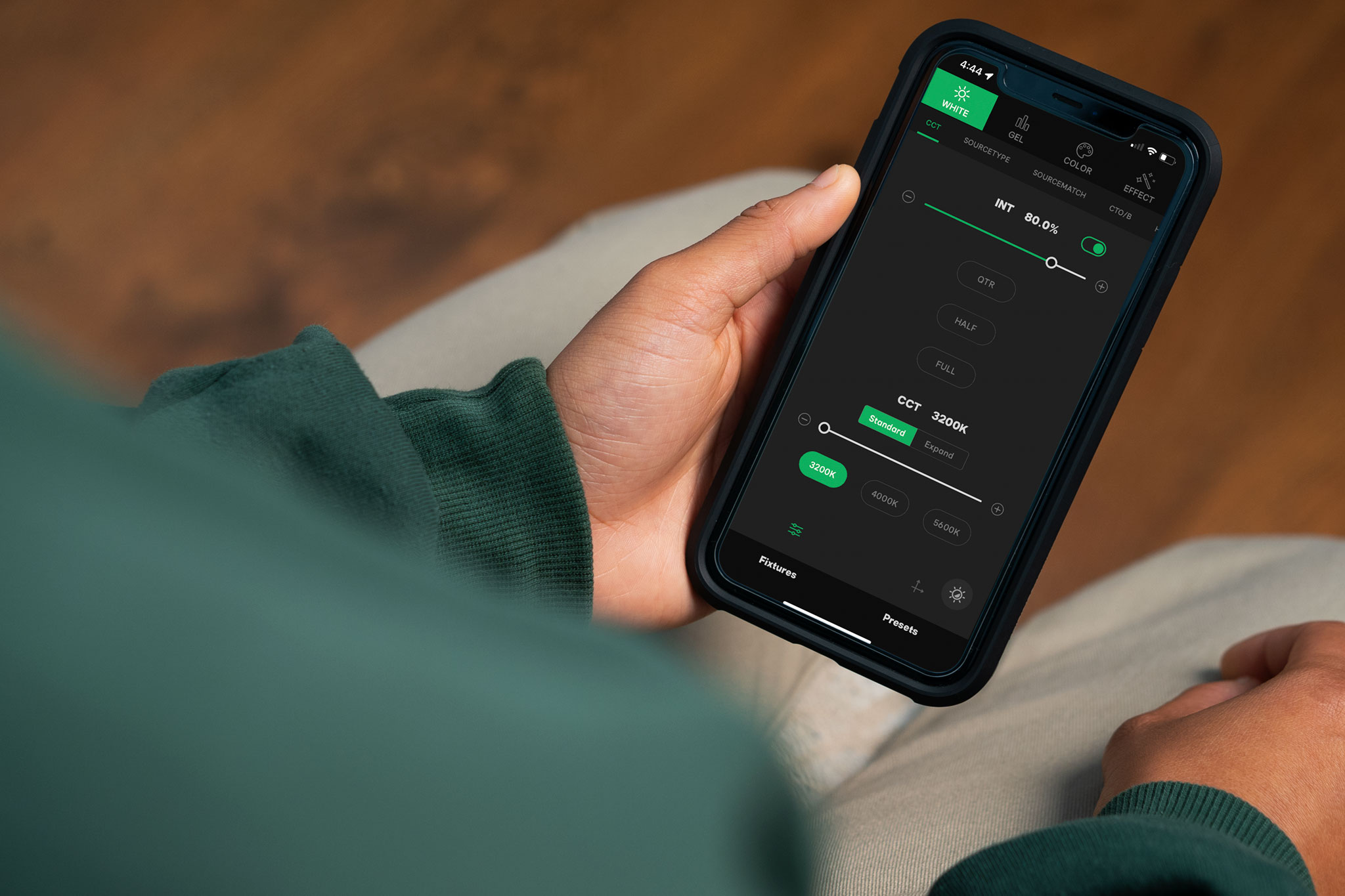 Overall, the Amaran 200X is the perfect light fixture for those with a tighter budget, without compromising the power and colour accuracy of its premium competitors. While it doesn't have the same level of build quality as the Light Storm series, with good care it will see you through many creative productions. The Amaran is ideal for creators who don't intend to move around with it a lot, considering it doesn't come with a carry case, it is perfect for home studios.