With no end of extraordinary high-end cinema cameras within the industry, it's a known fact that the ARRI ALEXA cameras still dominate in popularity and professionalism, for high budget productions. Recently celebrating its 10-year mark, the original ARRI ALEXA was released in April 2010, built like a tank and ready for anything. This was followed by the ALEXA XT and then the SXT (Super Extended Technology) in 2016. There are three versions of the SXT which include the EV, Plus and Studio. The Plus and Studio has a motor control built in whereas the EV doesn't.
Despite looking like any other ALEXA body, the SXT has the power capability of an ARRI AMIRA. On one side you have the main operation panel, on the other situates the card reader. The card reader offers multiple adapters for different media including, C Fast and SXS. ARRI, understand what's important: Robust, reliable, and easy to navigate. Creating a simplistic system which produces a beautiful image, suggesting why they remain on top.
The SXT comes with many flavours of recording formats, some of which include:
16:9 ProRes 4444 4K UHD (3840x2160) – Also found on the ALEXA MINI and AMIRA.
16:9 ARRIRAW 3.2K – Largest number of pixels able to process at 120FPS and uses the full 3.2K image area for most PL mount lenses.
Open Gate ProRes 3.4K - For maximum use of the 35mm format.
4:3 ProRes 2.8K – Uses the full height of the sensor for heavy VFX tracking.
6:5 ProRes 2K/4K - For anamorphic lenses.
Open Gate ProRes 4K Cine (4096x2160, 1.9:1) - Designed for DCI cinema, standard 4K Cine width with extra height for VFX.
Included in the SXT, is optional ARRI noise reduction (ANR), which can be turned on and off for noise reduction when shooting with higher sensitivity. Additionally, a wider range of LUTS and the option to import your own, optimised through having four separate high dynamic range (HDR) monitoring outputs.
With a single speed mode, the SXT allows you to change the frame rate for high speed recording without rebooting. Meaning all frame rates can be chosen directly, again implementing the ease of use.
The sensitivity of the SXT is EI 800 base, as well as 14 stops of latitude. The wide exposure latitude producers more detail information in the highlights and shadows. Overall offering exceptional image quality, rendering true colours and skin tones.
Featuring an electronic rolling shutter, data is read line by line from top to bottom on the sensor. Despite it being known rolling shutters can create unwanted motion skews if a subject moves too quickly across the frame, The SXT, among other competitors, has an incredibly fast rolling shutter than can employ a more cinematic look than global shutters.
To conclude, with many competitors on the market such as RED and Sony, the overall functionality of the ALEXA SXT and the image it produces is magnificent, it remains obvious why many cinematographers return to it.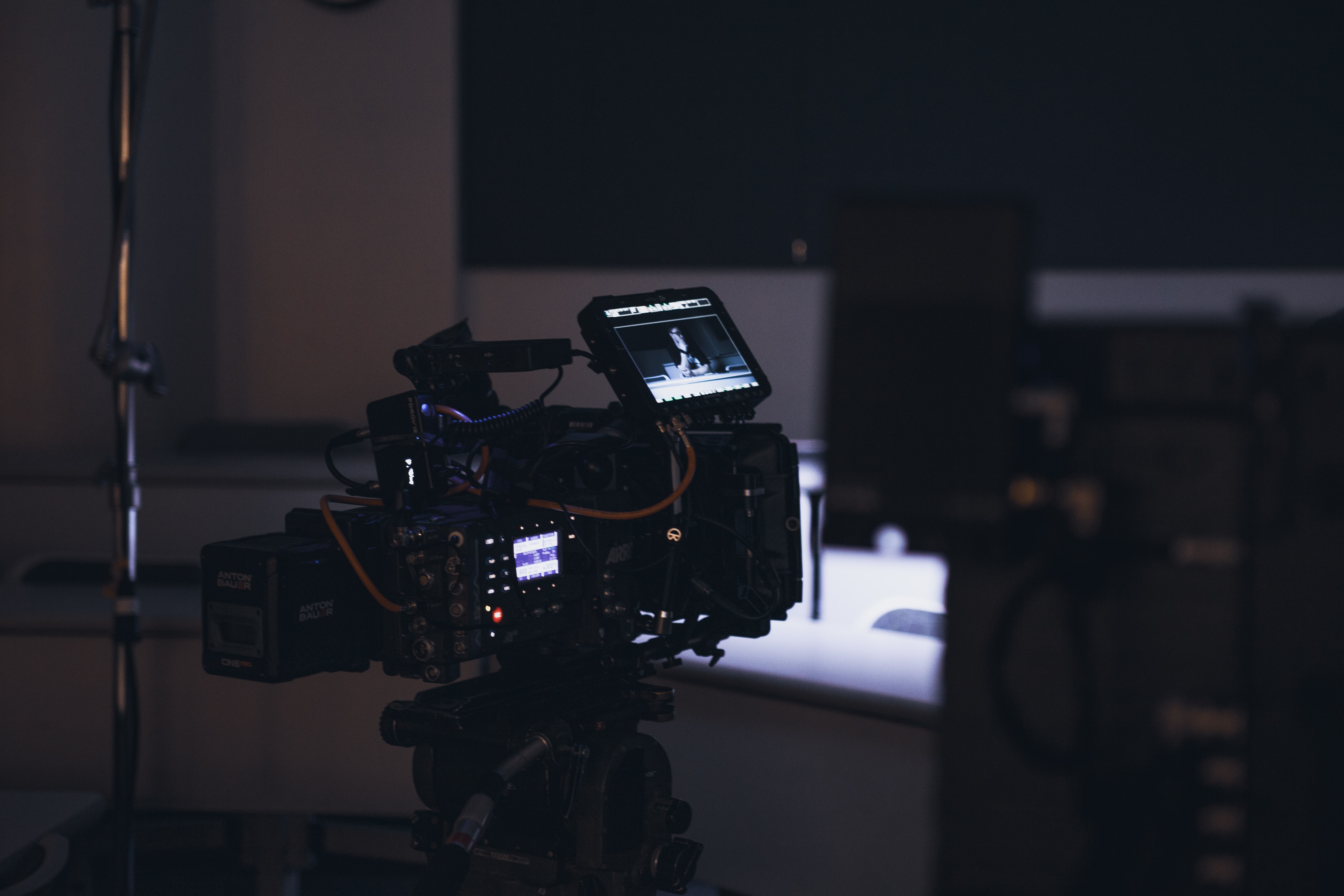 Photo by Hunter Moranville on Unsplash