If you are a fan of Blackmagic's pocket cinema camera's, you will most definitely be a fan of the new Blackmagic Pocket 6K Pro, the latest addition to the pocket cinema camera line up. Compared to the original Pocket 6K, which was released in 2019, they share the same Super 35mm sensor, codecs, resolution's, colour science, etc. With a £500 difference in price, what exactly does the Pro version have to offer?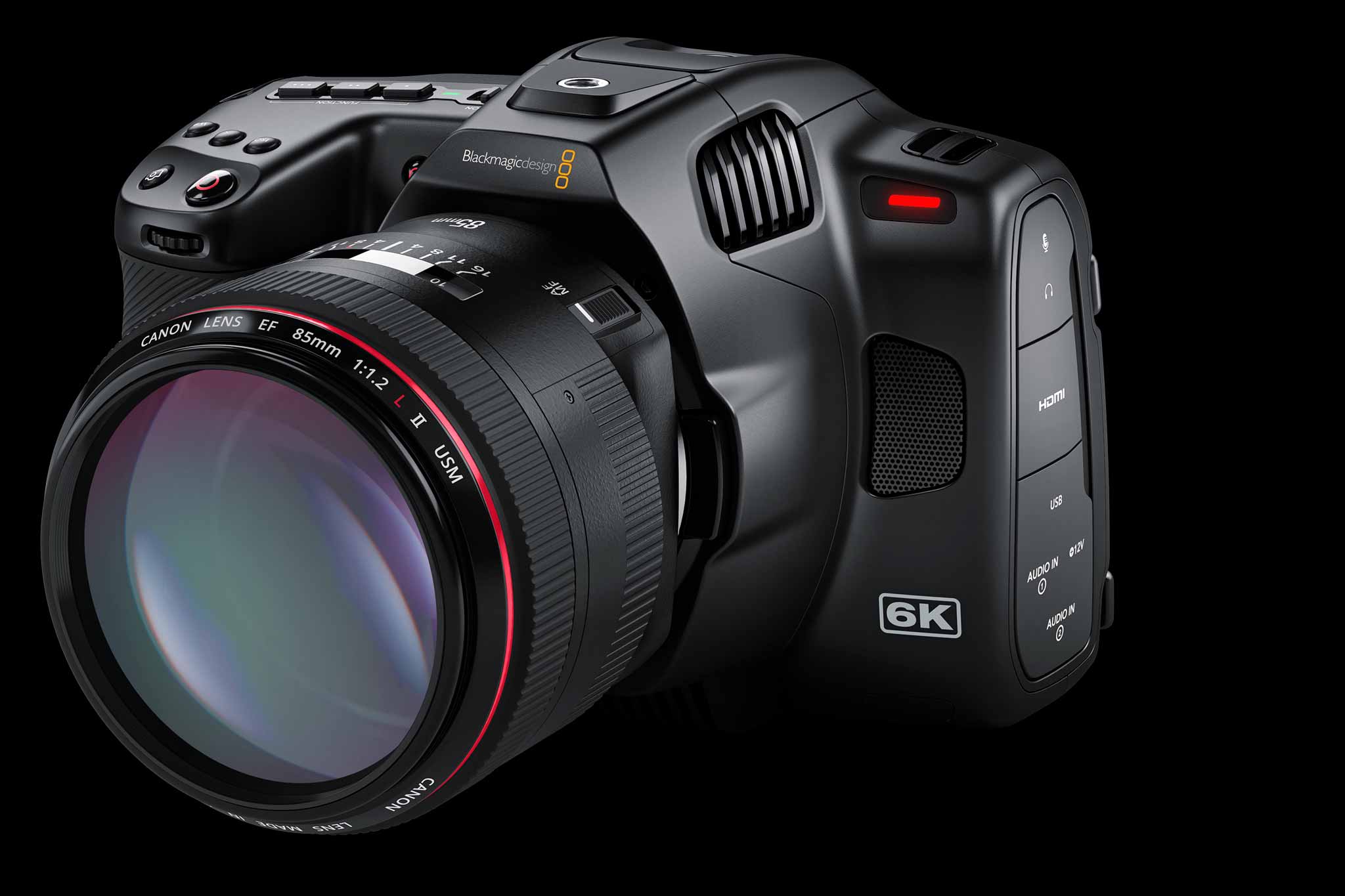 SIZE -
Notably, the new Pocket 6K Pro is slightly larger and heavier, due to new hardware inside. It weighs in at 1238G, compared to the previous version, weighing only 900G. Much like the previous version, Blackmagic has stuck to the DSLR looking build form. It is fairly chunky, and its protruding grip is not made for great weight distribution. However, it is extremely impressive considering the number of high-end features packed inside, when compared to other cinema cameras.
INTERNAL ND -
Arguably one of the best new features, which separates the Pocket 6K Pro from its previous versions, is the new built in motor driven ND. Now having dedicated + and – ND buttons on the rear of the body, the camera has 2, 4 and 6 stops of ND, which also filter out IR (Infrared) pollution. Within the menu system, you can also decide how to display the ND in use, whether that be a number, stop or a fraction.
Check out CINE.TO's post on Lens Filters to find out more about IR ND and IR pollution: https://cineto.co.uk/blog/lens-filters-explained/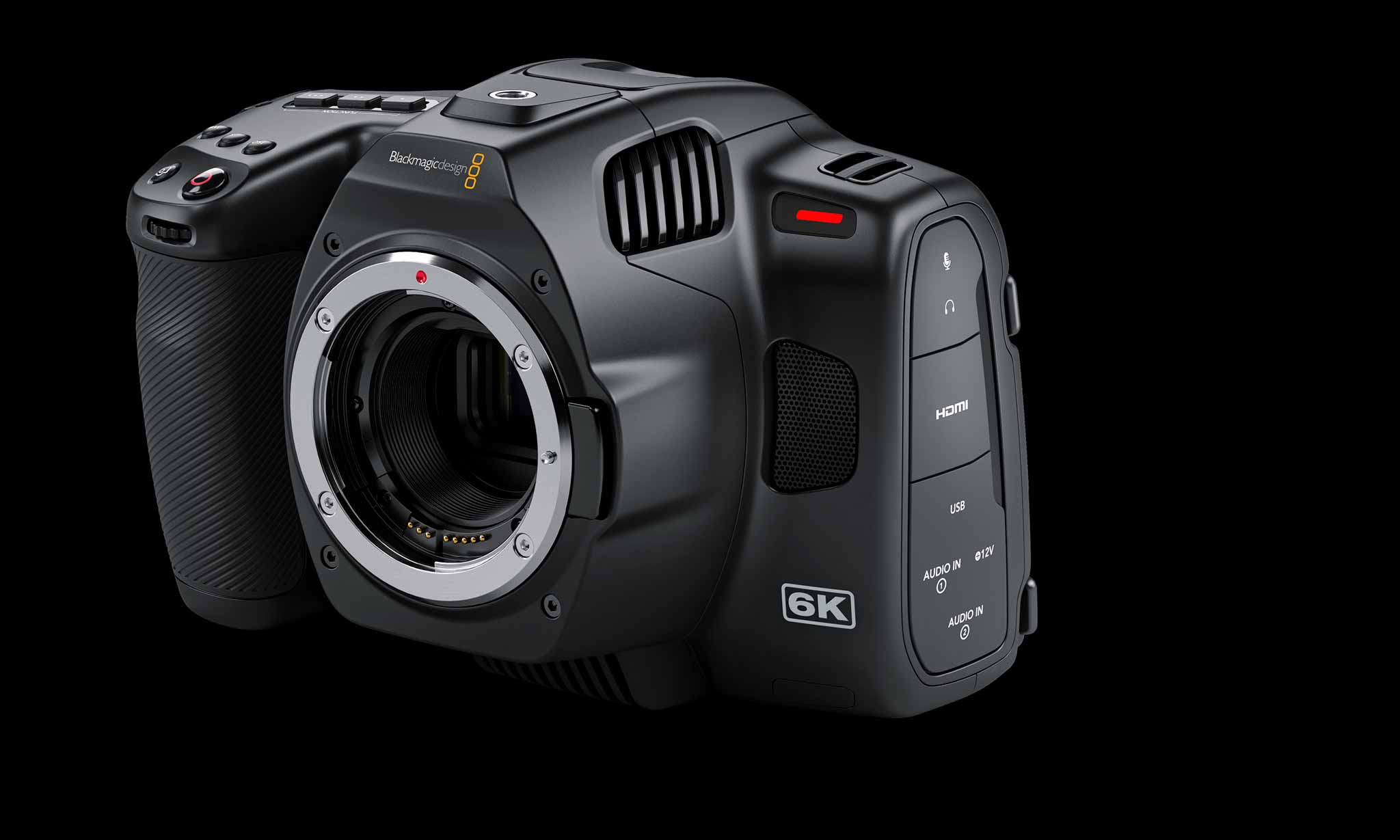 DISPLAY -
Being one of the most requested features by users, Blackmagic has finally upgraded the 5" LCD display (1920 x 1080 pixels), to have an adjustable tilt. A crucial feature to allow flexibility when shooting difficult angles, without the need of an external monitor. The screen itself has also improved overall, now putting out 1500 nits of brightness. A nit refers to the standard unit of luminance, used to determine various sources of light. A higher rating means a brighter display. With improved brightness, the screen is easier to see in bright daylight.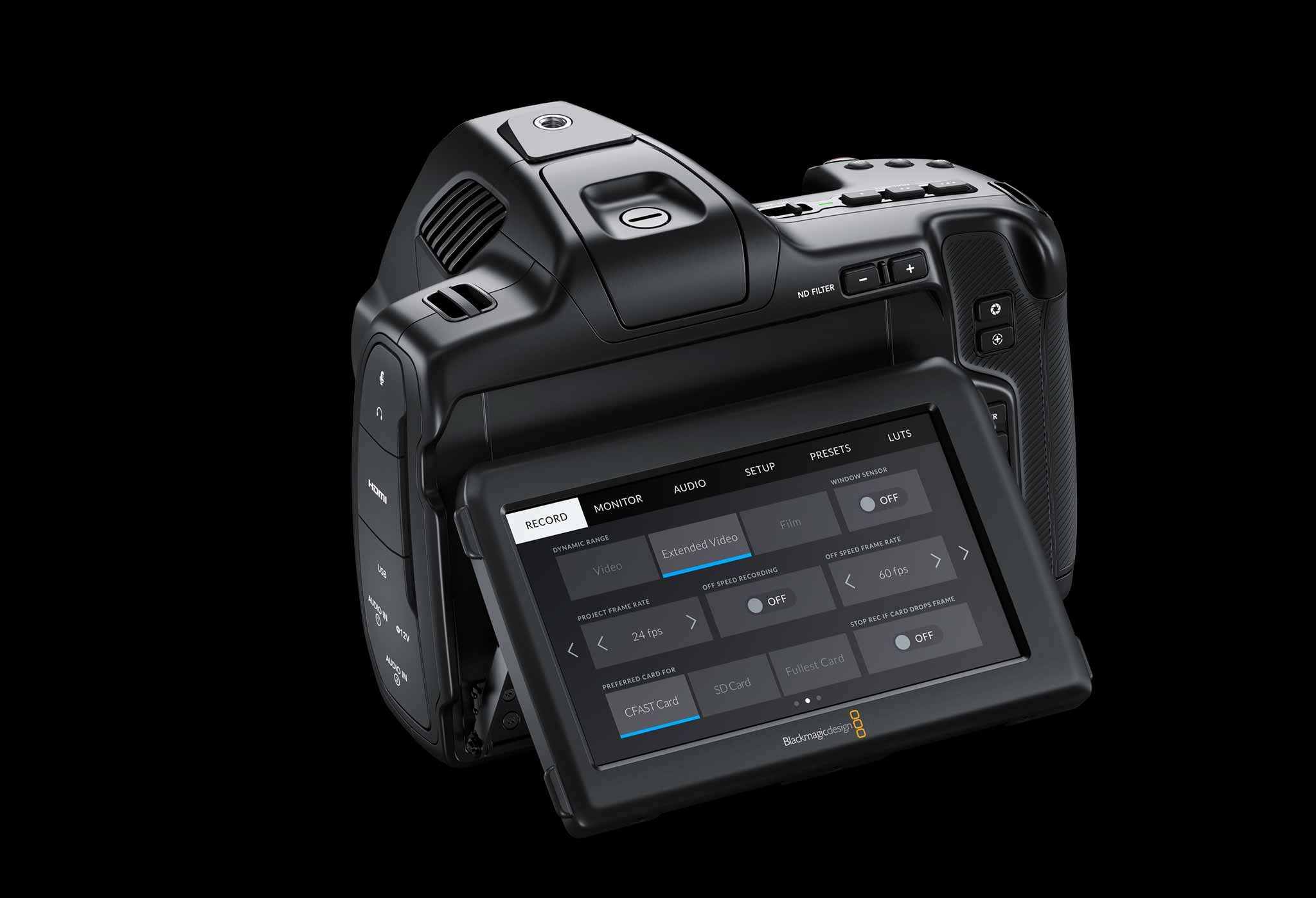 PRO EFV -
With a dedicated mount on top of the Pocket 6K Pro, you can now attach the new Pro EFV, for an extra £425. This additional OLED display provides a 1280 x 960 resolution image, which activates via a proximity sensor once you put your eye to it. It has a 70-degree range of motion and comes with four different types of eyecups. A great feature for a more immersive shooting experience and to display crucial information.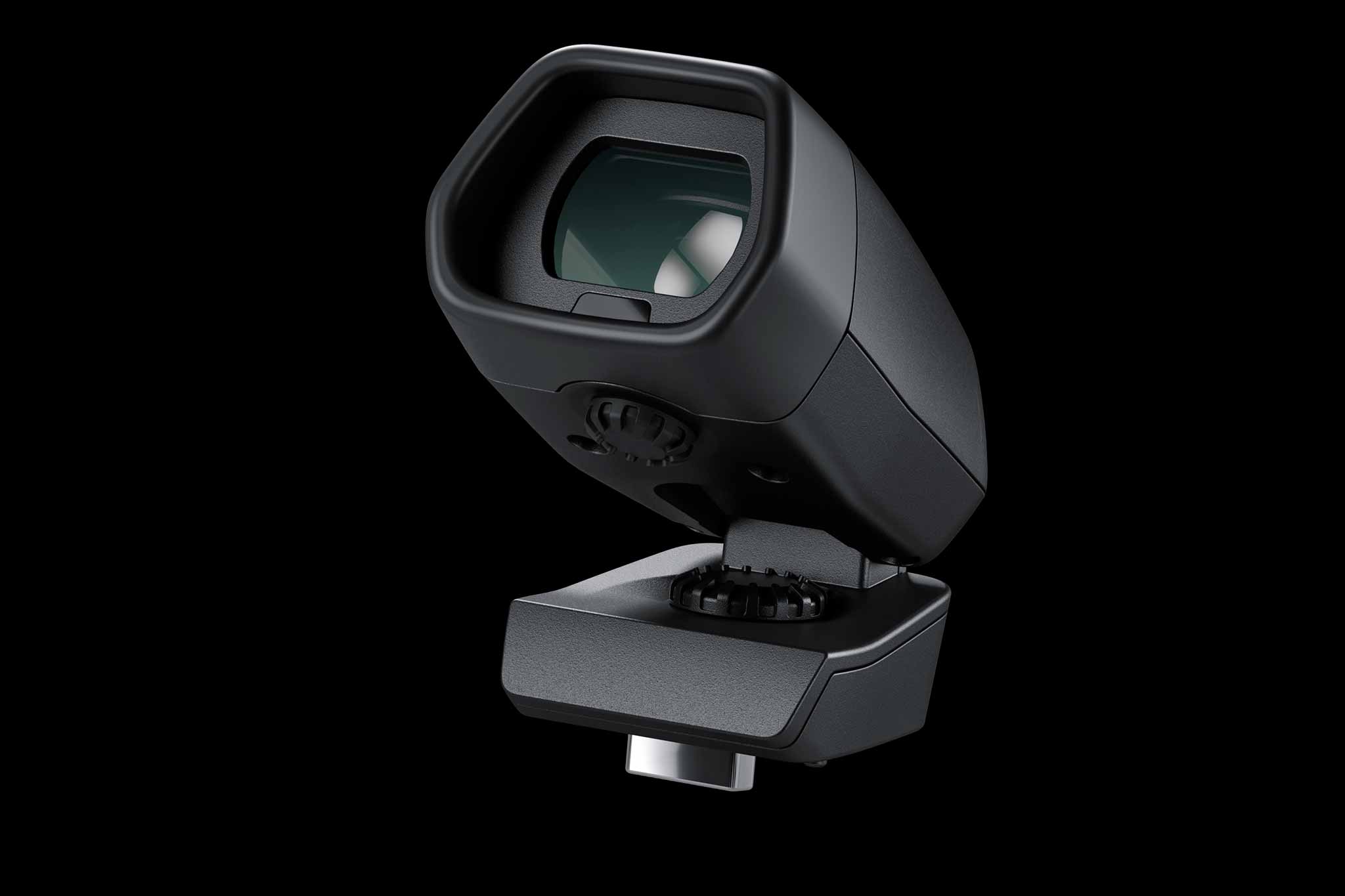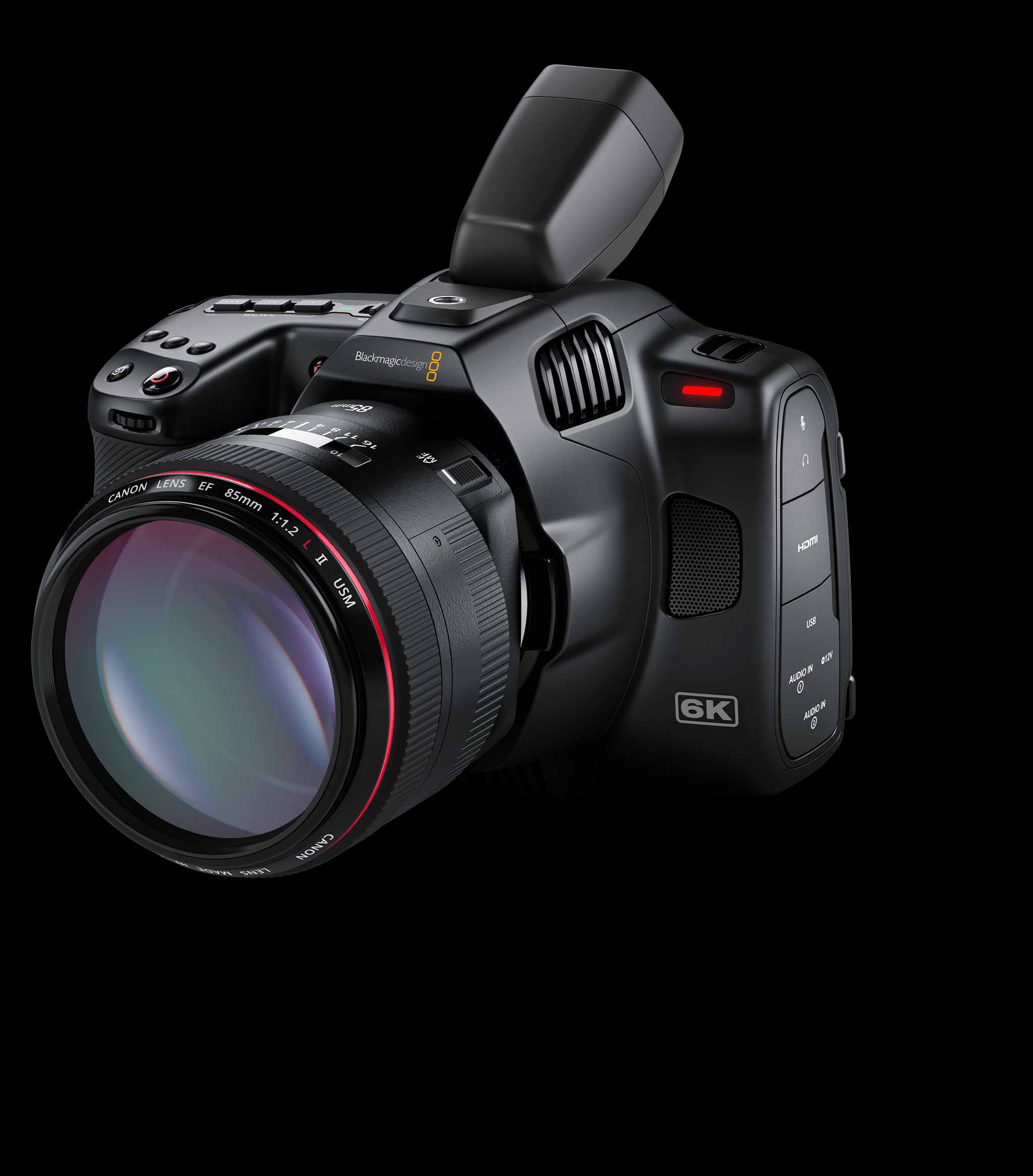 BATTERY -
Moving on from Canon LP-E6 batteries, the Pocket 6K Pro now uses Sony NP-F570 batteries. Introduced to significantly improve battery life, compared to the previous version, which, when shooting Raw and ProRes files, devoured batteries. It is measured that with just one Sony NP-F570 battery in camera, you will get around one hour of shooting 6K Raw at 50% screen brightness. At 100% brightness, it measures around fifty minutes.
The battery grip has also been redesigned and is now specifically for the Pocket 6K Pro. It allows you to use three Sony NP-F570's at the same time. One remains inside the camera and the other two go inside the grip, giving you three times more battery life. In the previous design, the grip slotted into the camera's battery tray, therefore it only took two batteries. It also used Sony NP-F batteries and the camera used Canon LP-E6 batteries, meaning users would have to purchase two separate types of battery.
The benefit of the new battery grip design is that since you have one battery remaining in the camera, the other two in the grip are continuously charging the one in camera and you can hot swap the ones in the grip, even when the camera is recording. A great feature when filming events or long interviews. Another notable feature is that when the camera is plugged into external power, all three batteries will charge. You can buy the battery grip for an additional £130
Despite switching to Sony NP-F570's, there is still the issue of powering additional accessories like focus motors, monitors and transmitters. Being small batteries, there is no D-TAP outputs, meaning you will have to rig up the camera with additional batteries to power accessories.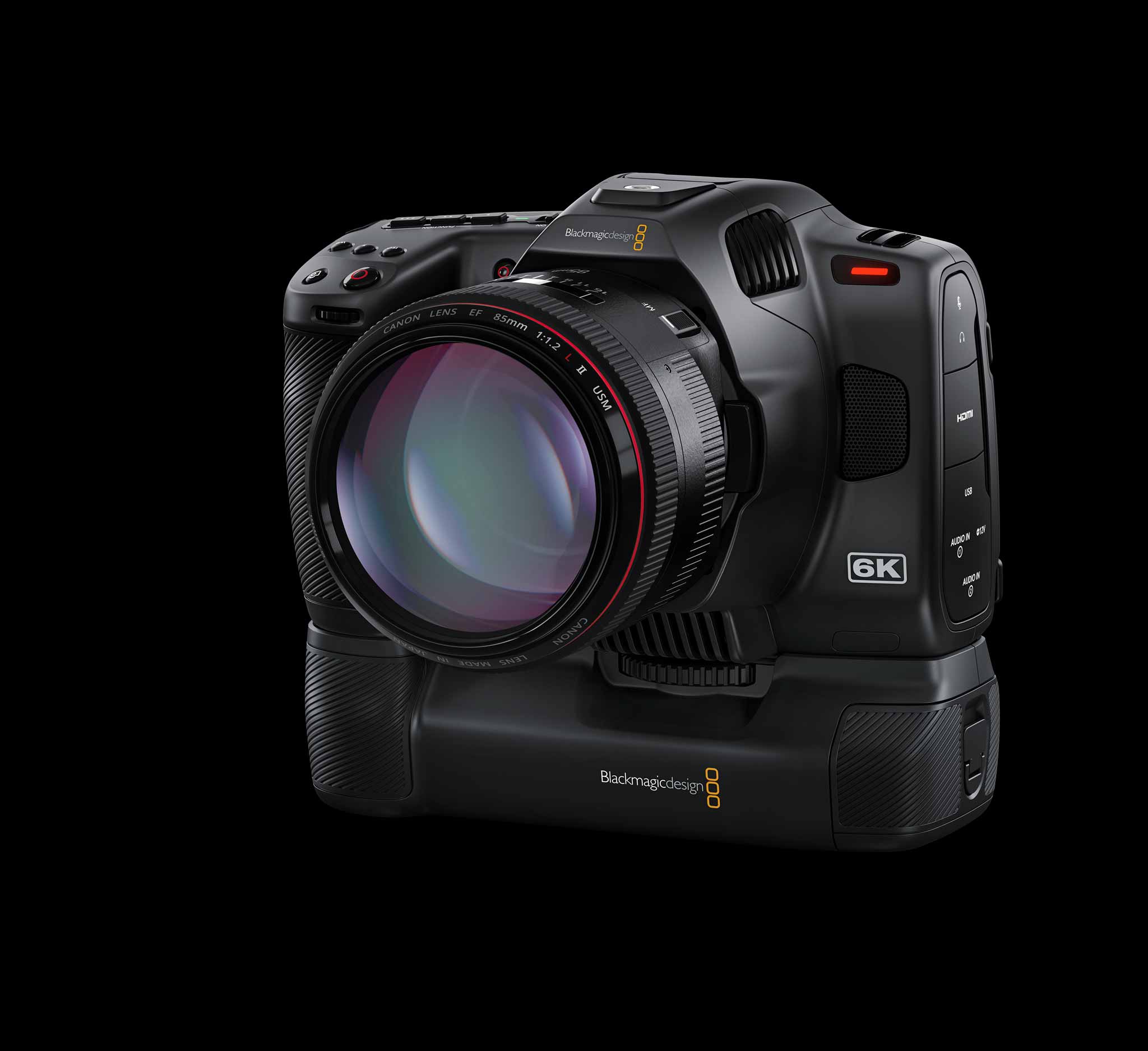 UPGRADE WORTHY? –
Overall, the Pocket 6K Pro is a truly impressive cinema camera for its generous price tag. Between the Pocket 6K Pro and the original Pocket 6K, it is most definitely a worthy upgrade. Although no camera will ever be perfect, Blackmagic have listened to their consumers, and the Pocket 6K Pro is packed with some incredible new features, on top of an already superb sensor.